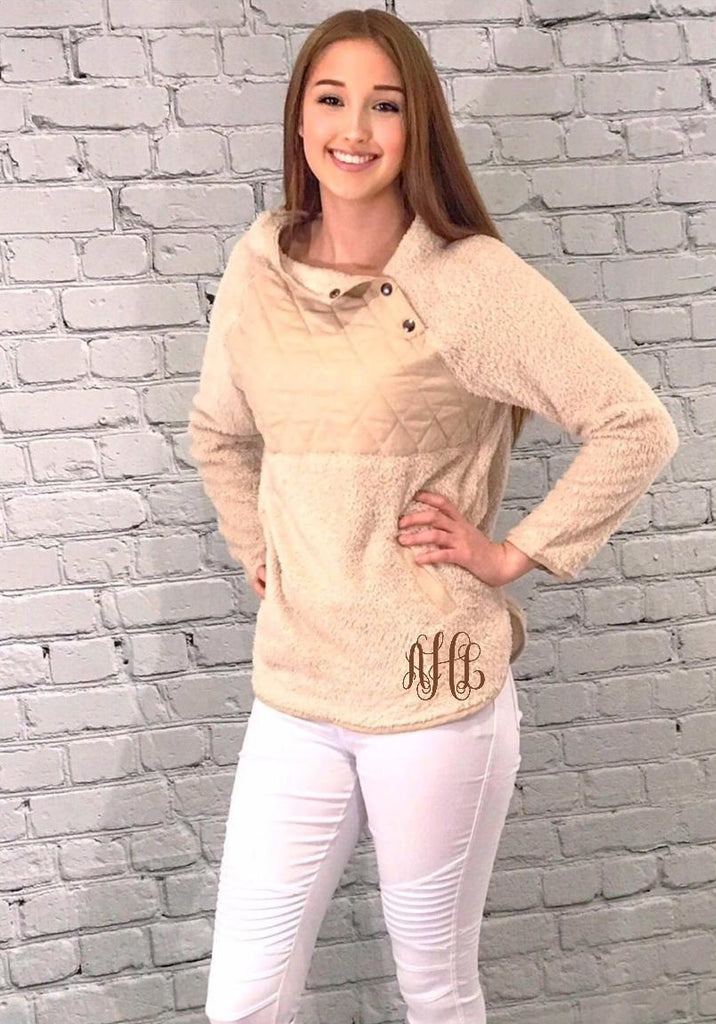 Sandy Beige Pullover (S-L)
$16.50 $32.99
Beige is the perfect neutral! This soft and cozy pullover can be dressed up or dressed down!
Description: LONG SLEEVE SOFT FLEECE PULLOVER TOP
WITH POCKETS AND QUILTED FRONT SECTION,100% POLY CONT 100% POLY LINING 100% POLY
Fit: relaxed, women's fit; true to size

Personalization Production Time: 1-2 weeks. *All purchased items will ship together, so please purchase unpersonalized items separately if needed sooner than the 1-2 week time frame.